Panasonic Electric Shavers
The Panasonic Arc 5 razors are absolutely spectacular.  You will now want to use any other shaver, after you give this one a shot.  Panasonic electric shavers have been developed to take care of the ruggedest mans face out there.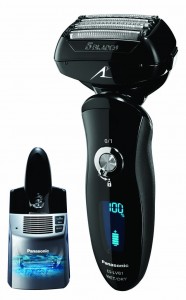 Panasonic Arc 5 ES LV81 (Read Review)
Not only does this razor provide an efficient shaving experience, it can be maintained easily. Being 100% water proof, the body of the razor is fully washable. The automatic cleaning and charging system takes care of maintenance of the razor, and charges it while being cleaned. The cleaner used is not alcohol-based and would not evaporate easily or irritate the skin.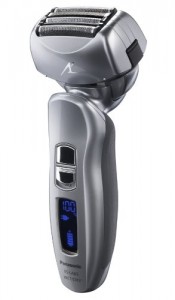 Panasonic Arc 4 ESLA93 (Read Review)
The model can be easily cleaned by hand under running water, but it also features an automatic cleaning and charging system. The detergent in the cartridge provides a fresh and clean smell when you shave. The cleaner is not alcohol-based that easily evaporates when not in use. Also, its formula does not cause skin irritations. When cleaning the razor, the system already charges and dries the unit automatically.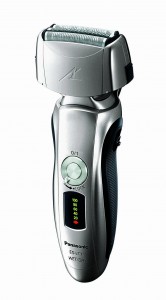 Panasonic Arc 3 ES LT71 S (Read Review)
A quick but thorough cleanup can be achieved with its sonic vibration cleaning mode. Since it is 100% waterproof, it can also be simple placed under running water. However, for more convenient maintenance, the automatic cleaning and charging system cleans, dries and even charges the razor.