Shaving tips for men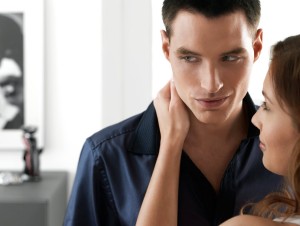 Shaving is a day to day activity for most men and even women. If you want to make sure not to lose liters of your blood to the edge of a razor or get your hair pulled on so hard by an electric shaver, you will want to pay attention to some dos and don'ts . Listed here are some shaving tips for getting a pretty much guaranteed safe and close shave.
Shaving Tip 1 – Choose your razor or electric trimmer properly. If you are inexperienced, try the trimmer as it causes little to no injuries when using it. Else you could opt for a use and throw razor, a safety razor or a triple bladed razor, which is safer and gives a closer shave.
Shaving Tip 2 – Choose a good razor, once you've chosen your razor, make sure its not dull or chipped at the edges. This could leave you with a nasty injury and even a scar.
Shaving Tip 3 – Get the hair you want to shave nice and wet and apply shaving cream evenly and lather it up. Let it set for about 2-3 minutes before you shave. Do not use a razor on dry skin, you will cut yourself. Only use electric shavers on dry skin. Make sure the water you use to wash is warm since the warmth of the water can help your skin.
Shaving Tip 4 – Handle the razor safely and properly. Don't hold it in an uncomfortable way where you don't know which direction you're shaving. Any stunt like that will guarantee a nasty wound on your face. Hold the razor, when using a multi bladed one with a flexible head, with your preferred hand while pressing the top of the head from behind the razor, gently without applying too much pressure. If using a trimmer, use it gently and don't go too fast or apply too much pressure.
Shaving Tip 5 – Use the proper motion. These are sharp blades on your skin, and sharp blades can cut you if you move it in certain directions on your skin. Always make sure to put the proper side of the blade on your skin and make sure it scrapes on your skin, not slices it. If you move it along your skin with the blade slicing your skin, you will get yourself cut. Also make sure to shave against the direction which your hair is growing, else you will just brush the hair with the razor.
Shaving Tip 6 – Clean the blade and make sure no one else uses it.
Shaving Tip 7 – Use after shave carefully when shaving the pubic area.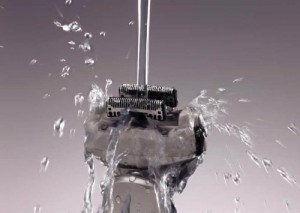 It is pretty much important to follow the right precautions while handling the shaver too. It is fairly advisable to handle the razor or the shaver with care and necessary safety precaution, prior using it. Follow these few tips when shaving to pretty much guarantee a safe and close shave.
For more shaving tips  – learn more about our Braun branded electric shavers here.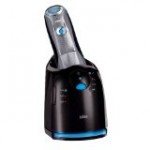 Braun Series 7 – 790 cc Pulsonic Shaver System (Read Review)  This is one of the elite razors from the Braun product line.  A shaver that should be around for a long long time.  Braun's most comprehensive advanced knowledge in a single electric shaver.