Philips Electric Shavers
Philips electric shavers introduce the Philips Norelco brand who has been around a very long time.  As one of the pioneers of the electric shavers, these shavers have been proven and tested.  We have chosen 3 to review and summarize.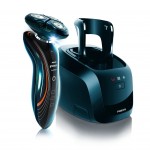 Philips Norelco 1160x SensoTouch (Read Review)
The Philips Norelco 1160x Senso Touch can come with either a two-dimensional or three-dimensional precision head. The GyroFlexcontour-following system gives flexibility for convenient shaving of curved skin surfaces such as the jaw, chin and neck.


Philips Norelco AT830 (Read Review)
For a fast and efficient shave, the Smart Pivot System keeps the three shaving heads in close contact with the skin. The shaving heads pivot to automatically follow every curve on your face and neck. With less pressure, excess skin irritation can be avoided.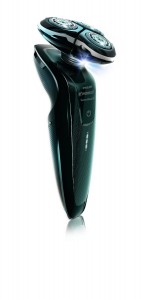 Philips Norelco 1250X SensoTouch (Read Review)
The greatest feature of the Philips Norelco 1250X SensoTouch 3D is perhaps its three-dimensional contouring system. This technology addresses the issue of shaving areas that are curved such as the neck, jaw and chin.
Phillips Electric Shavers Related articles