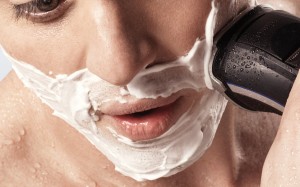 You cannot watch TV these days without watching the battle of the hand shavers.  Whether it is the Dollar Shave Club or Harry's, these major companies are fighting for the residual income of subscription shopping.
Our take on all of this… Is simple… dont buy a hand razor and stick with the electric shavers and razors you have always loved.
With recent technology advancements, shaving with an electric shaver is easy, comfortable and quick.
Learn more today and dare to stay with electric shavers.