Braun Electric Shavers
When you think of toughness and strength, think of Braun electric Shavers Series.  These razors are some of the best in the market.  The Braun electric shavers 700 series are some of the best of Braun.  They run a little more money, but certainly performs.  Take time and read the reviews and product information before you purchase your next electric shaver.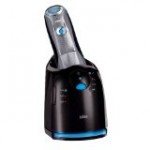 Braun Series 7 – 790 cc Pulsonic Shaver System (Read Review)  This is one of the elite razors from the Braun product line.  A shaver that should be around for a long long time.  Braun's most comprehensive advanced knowledge in a single electric shaver.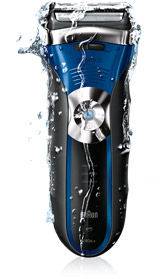 Braun Series 3  – Shaver System (Read Review)   Looking for a quick shave? Do not want to waste time getting a wet shave? You do not need to worry, as Braun has just what you need! We classify the different technology available with this razor and explain all in short, to help you understand them better.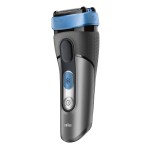 Braun Cooltech Series – (Read Review)  Benefits of Using the www.myelectricshaver.com/braun-electric-shavers/braun-cooltech/">Braun Cooltech.  This razor has a built in chiller, which makes the experience cool, with the sensation of dragging ice over your face.
Easy Braun Shaver Comparison Chart.  This compares the 350 cc model, the 550  cc model and the Braun 760 cc model.