Braun Electric Shavers Benefits And Why They Are the Perfect Choice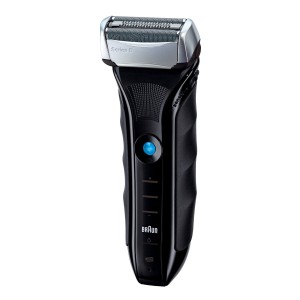 When plain razors won't satisfy you anymore, you need to upgrade yourself and get a quick Braun electric shaver that won't bleed you to death. In a variety of electric shaver models, it is understandable that you find yourself in a standstill or maybe get dizzy selecting which one is best for you.
Choosing the right electric razor for you has got to do with your lifestyle. Electric razors are for busy people with a spectrum of shaving habits. Do you shave while driving? Do you shave while walking? Do you shave while sitting in a bus? You need a slow, precise, close shave done right even without the mirror.
Should you buy the Braun Electric Shaver? What are the benefits you get using an electric shaver?
A good electric shaver is fast and effective in removing your hair without the shaving cream or gel.
It is good for dry shaving that it allows you to shave anywhere, anytime, you find time to do it. Dry shaving is very convenient for busy individuals who find shaving in stop lights and planes a relief before meeting their associates face to face, going to attend a meeting, or just do business around.
No more manual razor cuts. Believe it or not. There is a very small possibility of getting yourself cut if you use an electric shaver especially if you have a sensitive skin.
You only replace the blade once or twice a year. Unlike the manual razor that easily gets blunt, the electric shaver can save you money from not buying blade or changing razors every now and then. You only buy an electric shaving blade once or twice a year.
The electric razor cuts hair and the hair just pass through the metal grating but definitely not the skin. The manual razor acts like a pair of scissors that it can even accidentally clip and cut your skin.
One touch of a button and the shaver automatically cleans, charges, and lubricates. The process provides a shaver that feels and looks new every shave.
It has an active life that can shave or remove flat lying hairs. If you use a manual razor, there is a tendency you would cut and bleed yourself to death with flat lying hairs.
The main difference between electric razors is its design. You can choose from a variety of designs. Somehow, the only difference you need to take into consideration really is just its type of metal grating. There are the foil razor and the rotary razor. The foil razor of Braun uses an OptiFoil system that allows you to have a close shave that could cut your hair as fast as it oscillates back and forth.
The rotary razor provides a flexible head perfect for those tight turns especially on your chin area. The angled grooves contain spinning razors that work to clip and cut the hair like scissors. The Braun Series 7 760 cc is a good match for this. It has a fully flexible shaving system for maximum facial adaptability.
Buy the Braun electric shaver and feel satisfaction always – buy the right razor! Don't go for the fancy exterior but try to make sure the blades are replaceable and works great on your hair and skin. Many razors basically use the same cutting head. However, the more expensive electric shavers give the best cutting heads that are great for close dry shaving.